When it comes to planning a holiday, it's especially important that you do your research, and if you have been dreaming of visiting the Philippines for a while, you have surely come across a couple of other companies that offer Philippines group tours too. This can make it hard to choose, they all look amazing online, but how do you know which one is going to be the best for you?

We want to make sure our tours are right for you too so we have compiled a list of things that make us different to the others to try and help make your decision a little easier!

So here are just 10 reasons why you should (or shouldn't) choose Do You Travel for a Philippines group tour!
1. Connect with travellers within your age group (25 – 45)
We are the ONLY Philippines group tour company that specialise in bringing together groups of this age in the Philippines! Which means..
No rowdy 18 year olds wanting to party all day long (although that's not to say we don't love a cheeky night out in town whilst on tour)
No people our parents age (sorryyyy mum and dad).
Only like-minded travellers, your age, sharing a similar philosophy on travel.
6-12 other adventurous travellers to share the experience with
Enjoy a relaxed and social atmosphere.
Virtually "meet" your fellow travellers and tour leader in advance (via our FB Group).
Think less tour group and more: group of friends travelling together.
2. Designed with the solo traveller in mind
We are seasoned solo travellers ourselves so we completely understand the fear and anxiety that comes with getting out into the world on your own. We designed our trips specifically to cater to solo travellers and to soothe those worries.
You will be connected with your travel group and tour leader weeks before your trip so you have the chance to get to know every one and become virtual friends before you become travel buddies.
Once you are connected with your travel guide you are welcome to reach out to them any time with any questions or concerns you may have about the trip.
Give up on trying to convince your friends to travel with you, we promise you won't miss them on tour, and when you get home they will be kicking themselves for not joining you!
90% of travellers who join our tours do so solo and 100% of them leave as part of the Do You Travel family!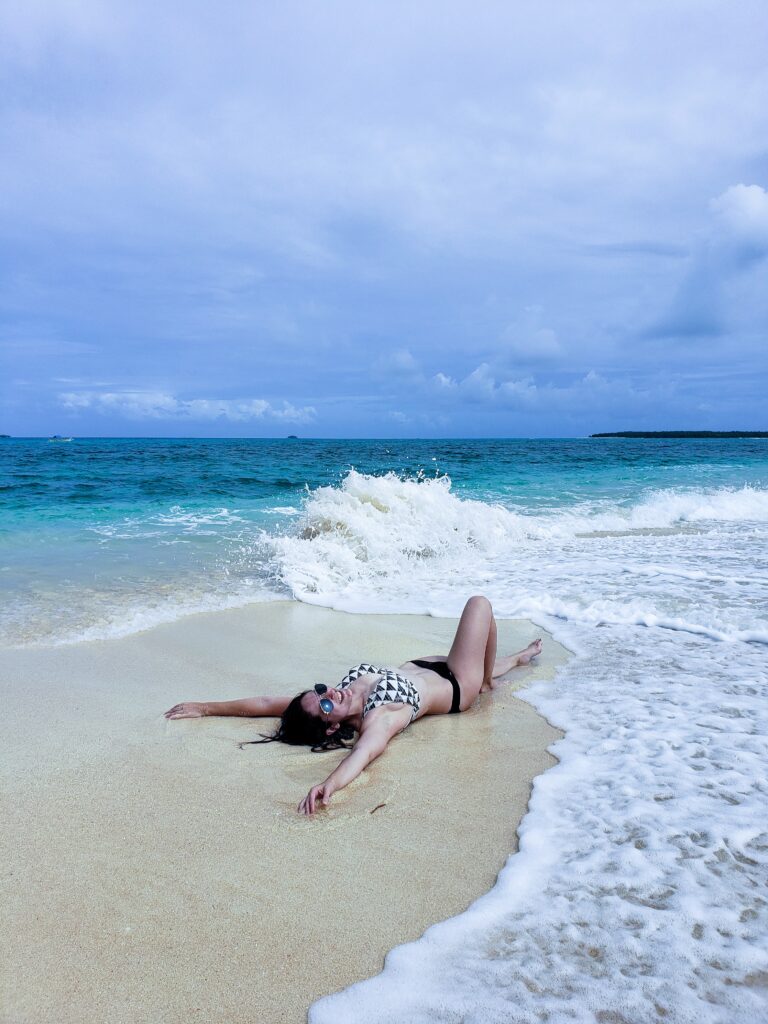 3. Personal and intimate experience
With a max group size of 12 people we have the luxury of customising the experience for each individual group. Our tours have structure of course, but our amazing tour guides really take the time to get to know you as individuals and as a group and have the freedom and local knowledge to tweak the itineraries to suit everyone. The restaurants we eat dinner at, the cafes we have breakfast at, the bars we head to for sunset drinks, are all decided on as a group. Your tour leader also knows of all the special events that may be on in the places you'll visit and will always offer you the most amazing experiences.
4. Travel with The Philippines EXPERTS
Unlike the big tour companies with hundreds of destinations to manage, we have the luxury of focusing on just one destination and doing it very very well. We are Australians who live in the Philippines so we know the Philippines like the back of our hands and we also understand what non-Filipino travellers expect from a holiday. We take the time to get to know our travellers and listen to their feedback to help us improve the experience for the next tour, meaning every single tour is better than the last!
The Philippines is our speciality. Our passion. Our obsession!
We have lived, travelled and worked in the Philippines for years and we know this beautiful country inside out!
Experience the REAL Philippines
Meet the locals, learn the culture and visit places off the beaten track
Check out our Who we are page if you're interested to hear more about our story
5. Our 3D/2N El Nido to Coron Expedition
Our 3 day sailing expedition of the Linapacan Islands is one of the major highlights of our trips and it's an absolutely incredible way to experience this magical part of the world!

Picture this..
Spending 3 days basking in the sun on the back of our 2 story boat
Enjoying tunes, snorkelling and cocktails as you see why Palawan has been rated as the most beautiful island in the world for the last 5 years!
Exploring the most beautiful untouched islands and clearest waters in the world
Eating super fresh seafood and delicious Filipino cuisine on board
Chilling out in front of the bonfire with a few beers at the end of each day and sleeping under the stars in glamping huts, tents or even hammocks (if you wanna go real hard core island life)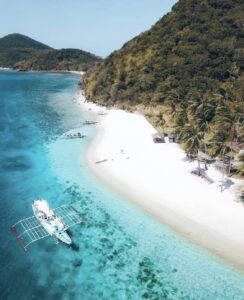 6. Itineraries packed with adventure and cultural immersion
As a tourist in a foreign country, how many opportunities do you genuinely get to see the way real people live, and talk to them and hear about their lives and their communities?
Venture outside the tourist zones and interact with everyday Filipino's.
High quality: boutique accommodations, awesome food, top-notch experiences.
Get active: hike, camp, sail The PHILIPPINES.
Participate in local culture.
Evening socialising is equally as important as daytime action.
Free time to explore on your own terms.
Hassle free – we're all over the logistics!
10 days in the Philippines or 16 days in the Philippines, you decide.
7. Inclusions Included
We don't do optional extras. The price you see is the price you pay.
Unlike other tour companies we include ALL activities and experiences in the price of your trip, giving you ultimate value and reassurance.
8. Unique Accommodation
We pride ourselves on the unique and beautiful accommodation options we offer on our Philippines group tour
Boutique hostel in the centre of Makati City, Manila with an epic rooftop bar and stunning views of the city skyline
Sleep in tents on a secluded beachfront home stay in Port Barton, wake up in the morning and grab a kayak or go for a swim while your Filipino breakfast is being prepared for you
Luxury glamping huts on the sand just metres from the water at our gorgeous Eco resort in El Nido
Boutique hostel in El Nido with a rooftop pool and amazing water views
A villa in Siargao where you can spend your afternoons lazing by the pool with a beer or a cocktail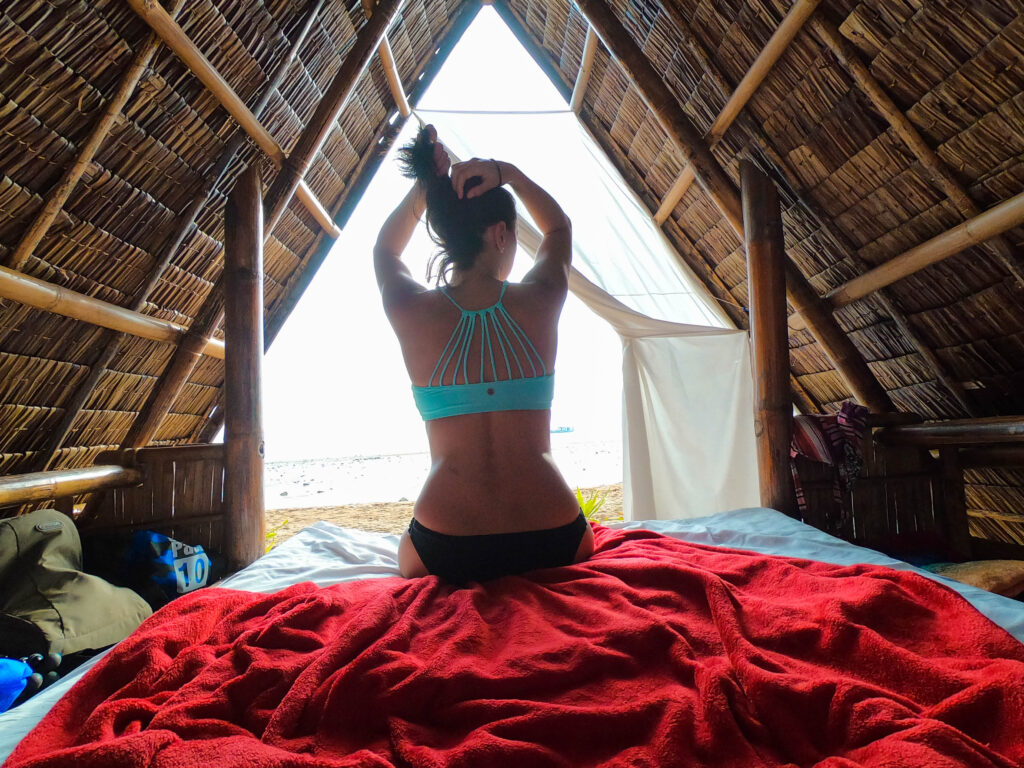 9. Experienced Group Leaders who are more like your travel buddy
Our secret weapon and your best friend, our experienced, professional and always up for a laugh Group Leaders are the heart and soul of our group trips! Think of your group leader as your travel buddy that knows their way around!

10. Confirm your spot with a small deposit
You only need to pay a small deposit of $49 to book your spot on an epic Philippines group tour, making it super convenient for you to save up before your trip starts!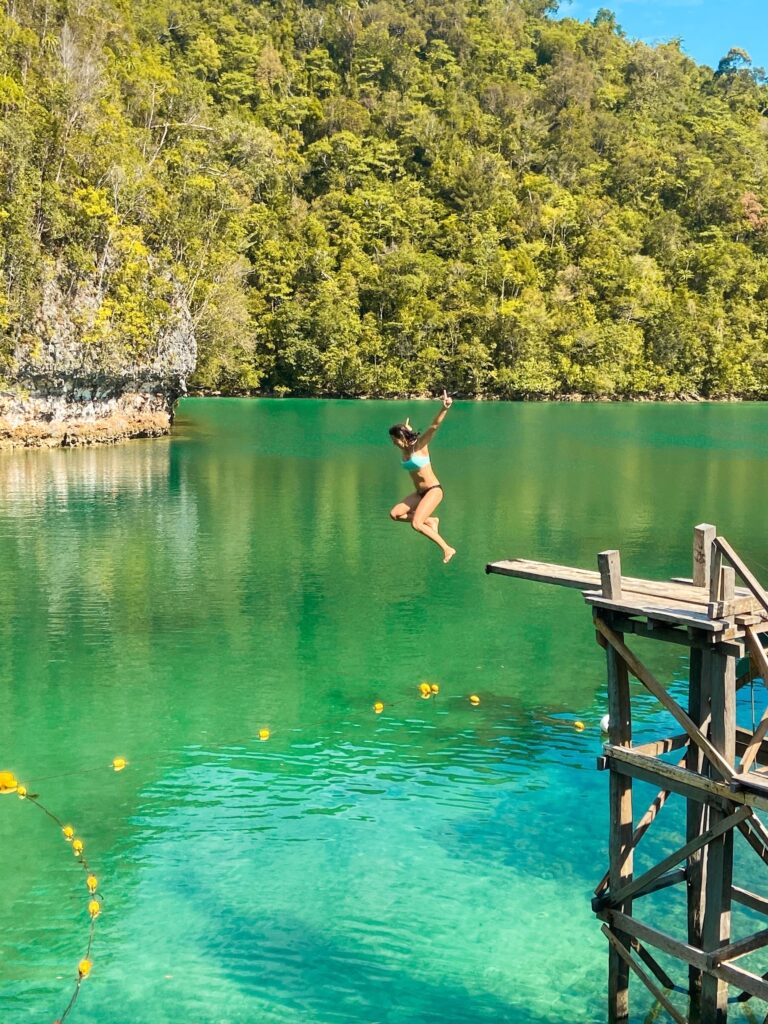 So there you have it! We are so passionate about the Philippines and what we do here and we really could go on forever about our trips and how special they are, but we have to leave a little to the imagination! We hope to see you one day in the magical Philippines!
Want to read more content like this?
Sign up to receive our free Philippines Travel Guides to get a local insight into this amazing destination before you visit.