Are you dreaming of travel to the Philippines but not quite sure if it's the right holiday destination for you?
We hear this a lot, and of course here at Do You Travel we are absolutely nuts about the Philippines, I mean, who doesn't love adventure, paradise islands, beautiful sunsets, friendly locals, diving, surfing, exotic food, beach parties and water sports? However, we would be lying if we were to say that travel to the Philippines was for EVERYBODY…
Travelling in the Philippines definitely has its quirks, and despite everything you are about to read, tourism in the Philippines has a bit of catching up to do. The locals, although the most beautiful friendly people you will ever come across, are laid back to a fault at times. Boat and bus schedules are notoriously unreliable due to many factors including weather, crazy Filipino traffic, Filipino time and because the Philippines is not very well connected, the distances to cover between major cities and tourist spots are huge and most places are still very remote. This can cause problems in logistics, but at the same time adds a whole new layer of spontaneity and adventure to your trip! The more you allow yourself to enjoy the ride, the more rewarding your Philippines travel experience will be!
The best way to truly enjoy your trip to the Philippines? Keep an open mind, assume things will go wrong, and when they do, remember, that it is all a part of the epic adventure!
Still keen to know more about travel to the Philippines? Read on to find out 10 reasons why we think you need to travel to the Philippines!
1. ADVENTURE TRAVEL
The Philippines is the epitome of paradise and even more so for the adventurous travellers! There is so much to do in The Philippines that literally every single day is a new adventure! From Island hopping, snorkelling, trekking and zip-lining to riding a bicycle through the sky, swimming with whale sharks, jumping off waterfalls, scuba diving through WWII shipwrecks and snorkelling the great sardine run, The Philippines will be sure to give you the most exciting and unique adventure you have ever experienced!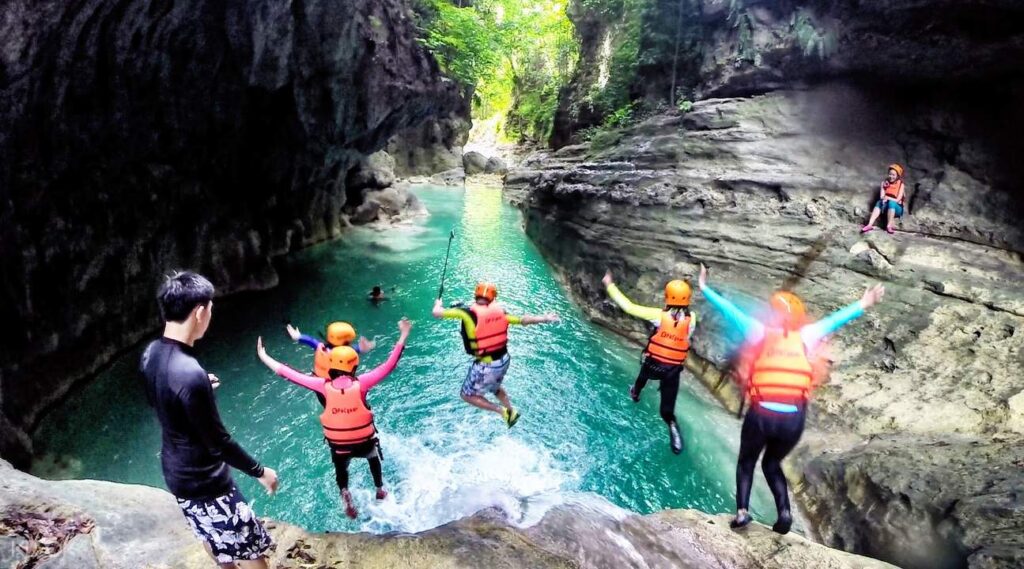 2. NIGHTLIFE
Named as the third happiest country in the world, Filipinos definitely know how to have a good time! Be it in the city, a dingy karaoke bar or a raving beach party, the best nightlife experiences in the Philippines showcase the country's love for music, dancing and just having a damn good time! The locals are great fans of performance and love to showcase their talents and passion for dance and music as you will find that almost every bar you go to has a karaoke mic! Apart from the festivals and other cultural celebrations, the major cities of the Philippines contain the best clubs, bars, and music lounges that will please any tourist. Metro Manila is home to the countries most in-demand nightclubs including Valkyrie, Revel, and House Manila.
Check out our Ultimate Guide to Nightlife in the Philippines if you are keen to know more about what goes on after the sun sets in the Philippines!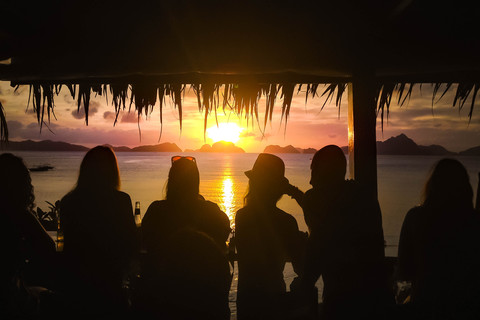 3. BEACHES, BEACHES, BEACHES
The Philippines is one of the largest island groups in the world with 7,107 islands.
With over 7000 islands and beaches that stretch from coast to coast, you will never run out of beaches and islands to visit in the Philippines.
The Philippines is home to the most beautiful islands in the world including Boracay, Palawan, and Siargao.
Boracay is home to the White Beach, a long stretch of powdery white sand where you can enjoy water activities, restaurants, bars and shopping, aside from the absolutely stunning sunset views!
Two towns in Palawan are always included in travelers' must-visit list: El Nido and Coron, both home to pristine islands with majestic towering limestone rock formations!
Siargao, on the other hand, is fast becoming a hub for surfers and beach lovers alike and also features beautiful untouched islands.
4. FOOD
Filipino food is an exotic, tasteful mix of Asian, Spanish, and American culinary influences with a wide variety of fresh seafood, chicken, pork and fruits. The national dish adobo, is either chicken or pork, cooked in soy and vinegar with garlic and black pepper.
Another Filipino favourite is Lechon. Derived from a Spanish word for roasted suckling pig, the slowly-roasted pig is usually stuffed with lemongrass, tamarind, garlic, onions, and chives, and is then roasted on a large bamboo spit over an open fire.
It is traditionally served whole on a platter, at celebrations and festive events such as weddings and Christmas.
Check out our ultimate guide to Food in the Philippines if you are keen to know more about the food in the Philippines!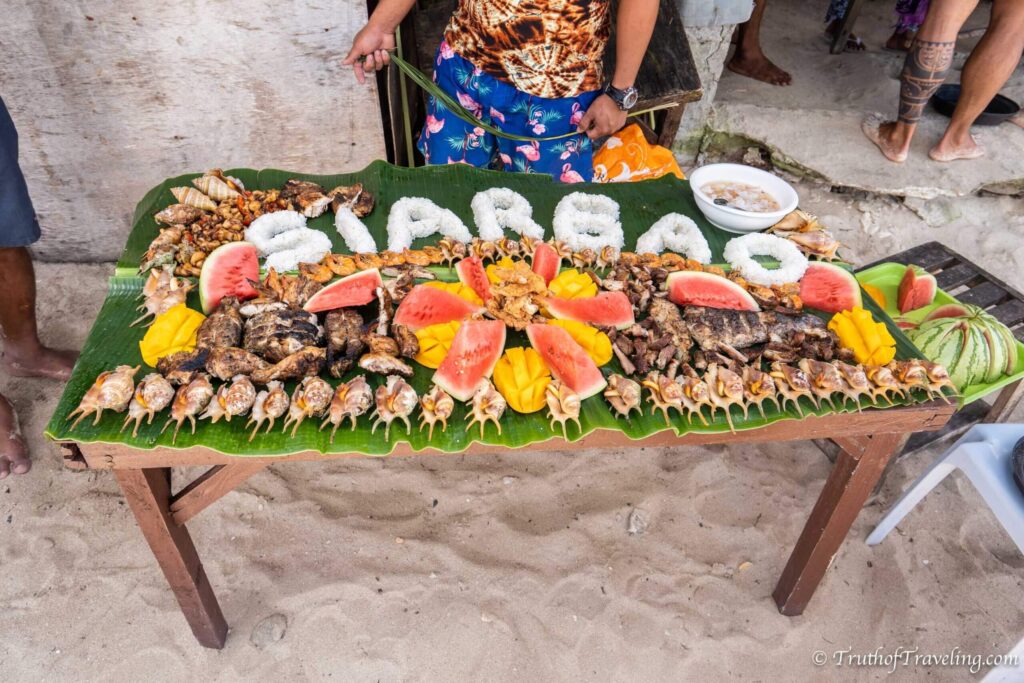 5. FRIENDLY LOCALS
The hospitality of Filipinos is incomparable to the rest of the world.
The moment your plane lands in the Philippines, you will be greeted with the genuine smiles of friendly Pinoys. The warmth and hospitality of the Filipino is a reason in itself to visit the country.
Filipinos are also very proud of the beauty of their country and their culture and when they meet travelers who are visiting the country, they will go out of their way to help you out and you will most likely even gain new Filipino friends during your trip, giving you another reason to come back!
Filipinos have strong family ties as part of their culture. If you have Filipino friends who invite you to their home, they will treat you like you're a part of their family.
Check out this video by the Philippines Department of Tourism that showcases the warmth of the Filipino
6. BUDGET FRIENDLY
Cost is one of the major considerations for a lot of travelers. Good thing, the cost of travelling the Philippines is very affordable.
Food, drinks, transport and activities can all be extremely cheap, especially if you want to experience the real Philippines and eat local food and drink the local alcohol! For roughly 100-150 PHP (AUD $3-$5), you can find yourself a decent local breakfast with coffee. The same goes for your lunch and dinner. Feel like a beer or few at the end of a long day of exploring the islands? A bottle of San Miguel Beer can be picked up from just about anywhere for about PHP 40 (around AUD $1.20!)
Local transportation is cheap as chips too! Whether you want to jump on the back of a tricycle or spoil yourself and grab a taxi, your transport costs will definitely not break the bank.
7. SUMMER WEATHER ALL YEAR ROUND!
Who doesn't want to spend their holidays basking in the sun and enjoying the warm weather? Getting around in shorts, thongs (flip-flops / sandals for all the non-Australians) tank tops and swimwear? This is especially a treat if you are travelling at a time that is winter in your home country!
One of our favourite things about the Philippines is the weather and although it's warm, the weather in the Philippines does not reach a point of extreme heat either! Humidity and mugginess is a thing though, so ladies, hair serum will be your best friend, or maybe don't even bother trying to blow dry or straighten your hair to perfection before heading out at night..
8. JEEPNEYS
Philippines Jeepneys are basically drag queen versions of a regular bus! The vehicles are actually remains of the US army left behind after the second world war and have been individually and artistically decorated with crazy colours and slogans!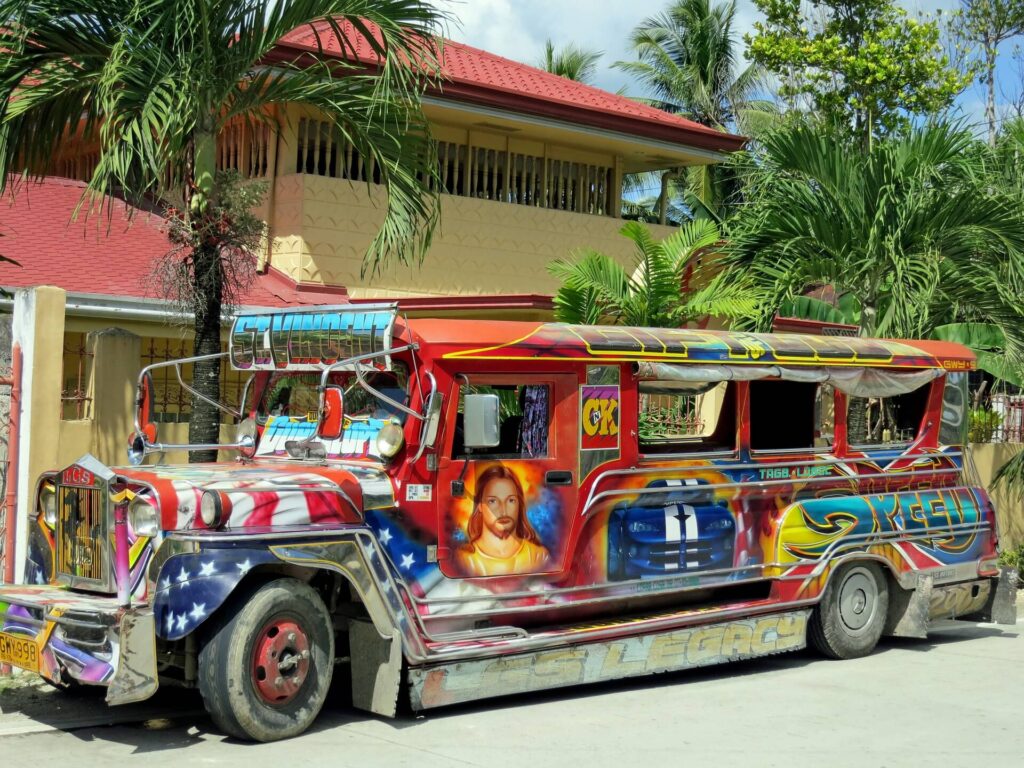 9. NO LANGUAGE BARRIER
Over 90% of Filipinos speak English.
Although the official language of the Philippines is Tagalog, English is known and can be understood and spoken by over 90% of Filipinos. English is the language of the government, and the preference for written communication, be it in school or business. Although we always encourage and teach our travellers to speak basic Tagalog words, because Filipinos absolutely love it, you will be hard pressed to find a Filipino who cannot understand your English!
10. THE MOST STUNNING SUNSETS YOU WILL EVER LAY YOUR EYES ON
Sunsets in the Philippines are a magical experience that have to be experienced to be believed. The main reason tourists come to the Philippines is to explore their beautiful island and beaches. For us, when travelling the Philippines our favourite part of the day is enjoying the breathtaking Philippine sunsets.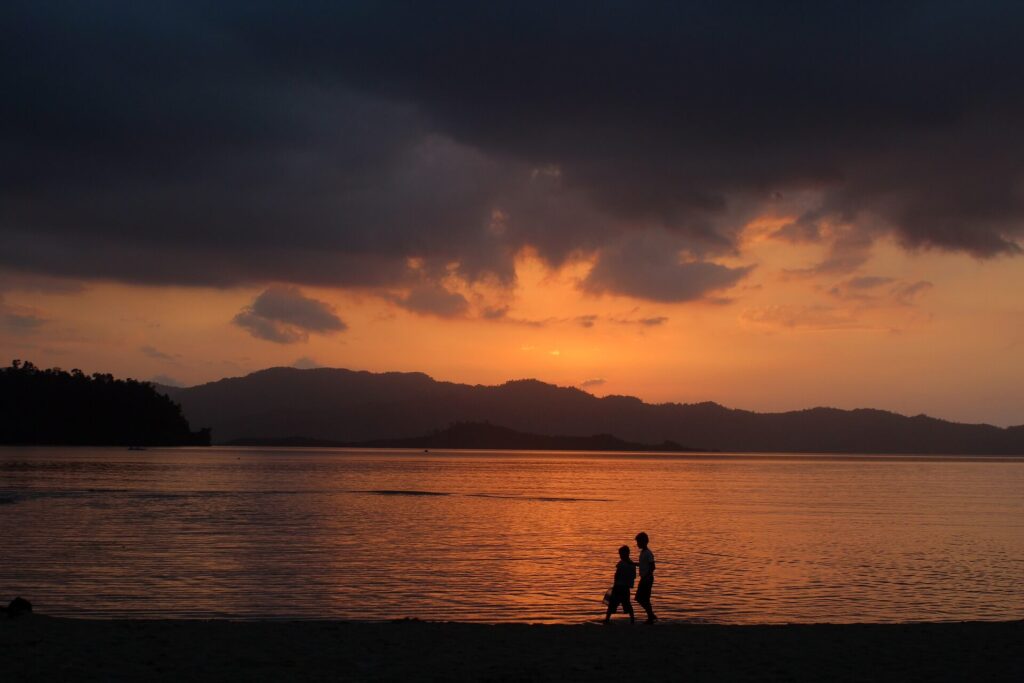 This article is written by Do You Travel, a Tour Operator specialising in creating once in a lifetime Philippines Group Tours and holidays!