5 Reasons Why Group Travel Is Awesome
This article is written by Do You Travel, Tour operator specialising in creating once in a lifetime Philippines Group Tours and holidays!
Nothing feels more liberating than freedom, being away from home, completely independent with just you and the world ahead of you. The choice of what to do, how you do it, and when, is the best, but after a while, you might realise that going it alone brings its own challenges.
A great compromise? Join a group tour that offers both stability and flexibility, whilst exploring the world with a group of like-minded individuals as awesome as you are!
So read on to hear our five reasons why Group travel should be top of your post-pandemic bucket list!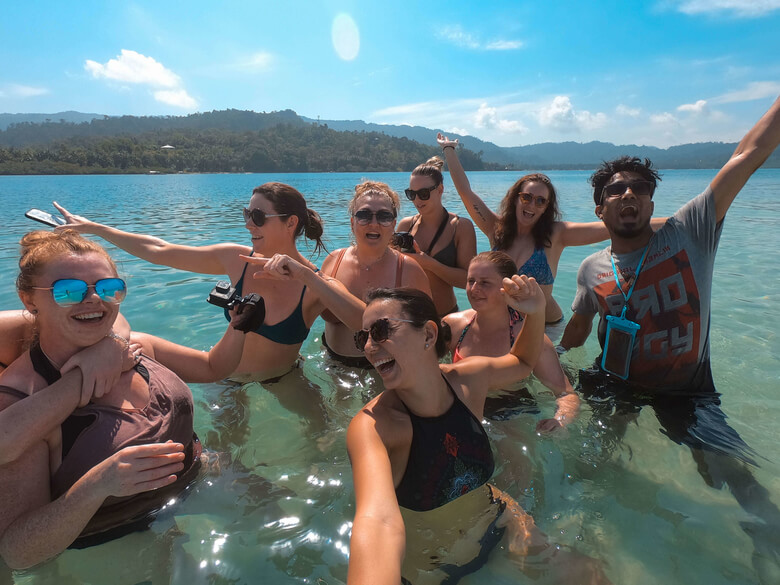 It's perfect for making new friends
Instead of experiencing that daunting feeling of being alone when you're traveling solo, or being stuck with the one friend you did make who drives you crazy after 24 hours, traveling with a group guarantees you'll build friendships with strangers all in the same boat, and there will always be someone different to chat to. We know that we will be together for a while, we are going to share rooms and sit next to each other on long bus rides, that knowing makes us all immediately have something in common.
That is not to say you'll be sharing your Phillipines adventure with loads of other people though – our group tours are between 10 and 12 people who will quickly become friends for life. Why? These shared experiences are a bit like a team building exercise; Whether you're gawking at the colour of the ocean, swimming with turtles, or squealing as you jump 15 metres off a rock edge at Kawasan Falls, these are all special moments you'll always remember – and that includes who you were there with!
Interested in finding out exactly what awesome activities are included in our Philippines tours? Check out the full details of all of our tours here
It's a much cheaper option
Group travel means you'll have much better buying power, gaining access to more discounts. Our Philippines holiday packages have all your transfers, accommodation and activities included and discounted, meaning you will be getting more for your money than if you were going solo. Chartering a boat for 3 days to explore the Linapacan Islands as you head from El Nido to Coron alone is going to be very expensive and potentially quite lonely.
The costs of independent travel can really start to add up. Once you consider everything such as accommodation, food, entrance fees, activities, the taxis when you get lost, and the inflated tourist prices, you'll soon wish you were doing it differently. Not to mention the stress and late nights you'll spend planning all of this.
Want to see exactly what you're getting for your money with our Philippines group tours? Download our latest brochure and receive our 8 part email series where we will deep dive into the Philippines and answer all the questions you have about our amazing tours!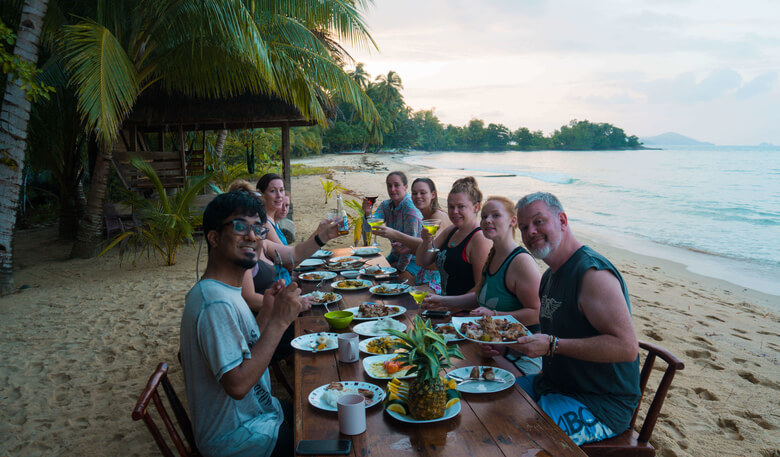 A planned Itinerary giving you chance to try out new experiences
Would you ever hike a volcano? Watch sunrise from a paddleboard? Or swim with whale sharks? Your answer may be yes to some or all of these, but when joining one of our epic group trips you'll certainly end up trying things that you otherwise wouldn't. Being in a group is not about peer pressure – it's just others giving you the feeling that it's fine to leave your comfort zone, doing things you'd never dream of doing alone. Want to see our travelers taking on some adrenaline pumping activities first hand? Head to our social media channels, don't panic if you're more of a beach bum we also have plenty of that.
Furthermore, with our expert travel experience managers handling your itinerary, you'll be able to visit all the must-sees and hidden gems along the way that you might've not even heard about if it weren't for those with the local knowledge.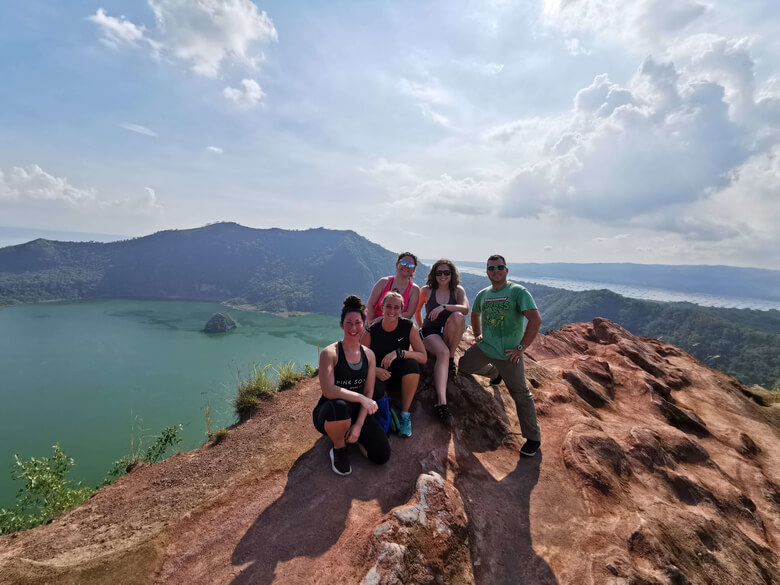 Experience language and culture gain a wider perspective
Traveling to non-English speaking countries can be daunting. But did you know? Over 92% of Filipinos speak English fluently as a second language. Not taking any chances our tours have prepared for this working with local companies that have a basic understanding of English, and if you are joining one of our guided tours you will be sure to have an awesome guide that will be on hand in any sticky situation.
Immersing yourself in a new culture while travelling with strangers will add a whole new dimension to your life. All the stories you're going to be sharing whilst sitting around the campfire on the beach watching the stars. The people you meet along the way and those you are sharing the adventure with will bring you out of your bubble, and give you the chance to learn about new ways of life from around the world.
Your DYT fam, with their own backgrounds and experiences, will offer further insight and a new perspective on some of the things you'll see on your trip. You might never look at a hammock on the beach the same way again!
Check out our reviews from previous travelers to find out just how group travel will change your life!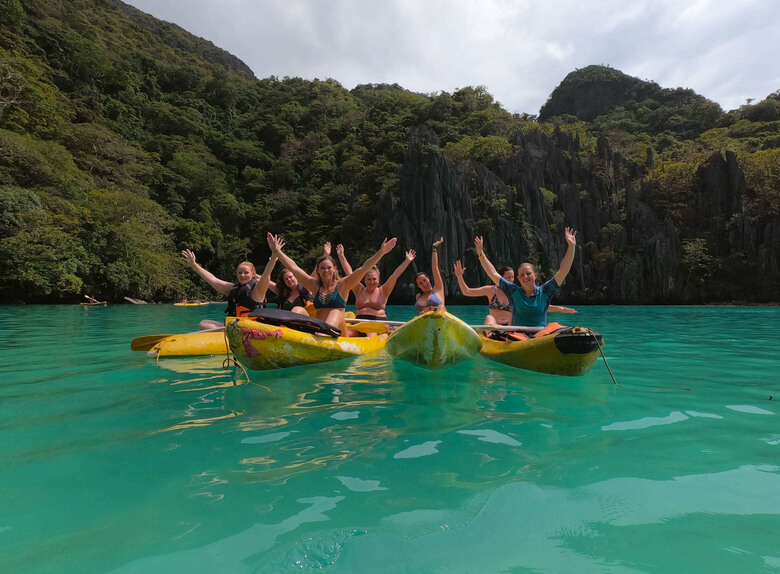 You'll have plenty of time to relax
With every bit of your dream Philippines adventure planned for you, that means more time to relax, explore paradise, and play beach volleyball with your new travel buddies.
So if you'd rather make the most of the time you have away and not have to worry about organisation – let us do the boring stuff, and don't forget if there's somewhere you're just dying to see that isn't part of the itinerary, there's always our adventure add-ons. After all, the Philippines does have some 7,000 plus islands, we'd be hard pushed to see them all!
Still not convinced group travel is for you? Check out our itineraries for solo travelers, or why not have us customise an itinerary just for you! Whatever way you choose to do it, make sure you Do You!
---
Want to read more content like this?
Sign up to receive our free Philippines Travel Guides and tour updates to get a local insight into this amazing destination before you visit!