So you've come to the end of your epic Philippines holiday, and you are wondering what to do with the final few days of your trip..
You've been dreaming, planning, and saving for months. After deciding on a Philippines holiday you've spent one, maybe two weeks exploring all the best bits of these 7,000+ islands and you don't want to go home, we've all been there! Do you suck it up making your way to the departure gate, or book one last blowout before heading home?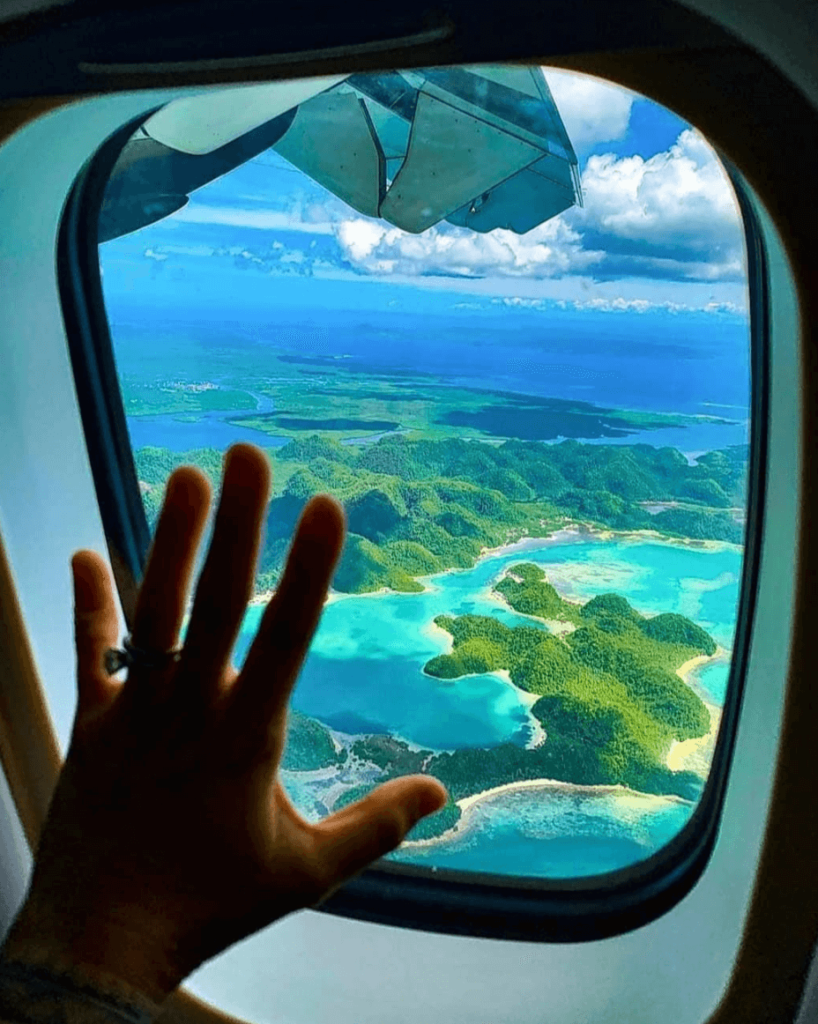 Given the choice we already know which you're going to choose, so we've put together a list of our favorite things that'll make the most of the final days of your Philippines holiday.
Siargao – A chance to recharge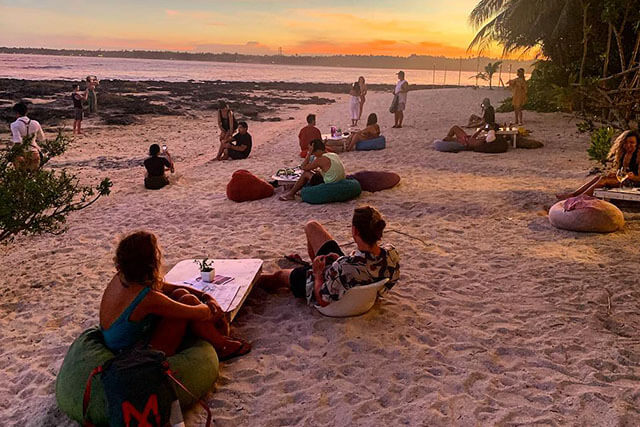 Actually, blowouts are for school leavers, you may be pretty tired so why not spend your last few days in one of the most lustrous islands in the world, Siargao. Crowned The Surfing Capital of the Philippines, Siargao has a laid-back island vibe and when it comes to spending the last of your holiday on sunset cocktails at the White Banana beach club, or yoga at Lotus Shores yoga retreat, it doesn't get much better than Siargao!
Check out our Top 5 things to do in Siargao here!
Bohol – Squeeze in one more adventure
If you're lucky enough to have squeezed every inch out of your holiday leave there's no better way to make some last-minute memories than with our Bohol adventure add-on. Did we mention we can customise any of our itineraries, your way, just for you? So if there's still something left on your Philippines holiday bucket list, make use of those last few days! Sleeps for the dead, right?
Explore the natural wonders of Bohol, a haven of tropical natural beauty and home to the natural wonder, the Chocolate Hills. Visit the Lombok River and Tarsiers, venture out dolphin watching, and with this little gem only being 75 km south of Cebu and its major international airport it's technically on the way home.
Boracay – Boutique beach chills
If the end of your dream trip looks like white sandy beaches, some of the clearest waters in the world, beach volleyball, cocktails and sunsets, then Boracay is the island for you.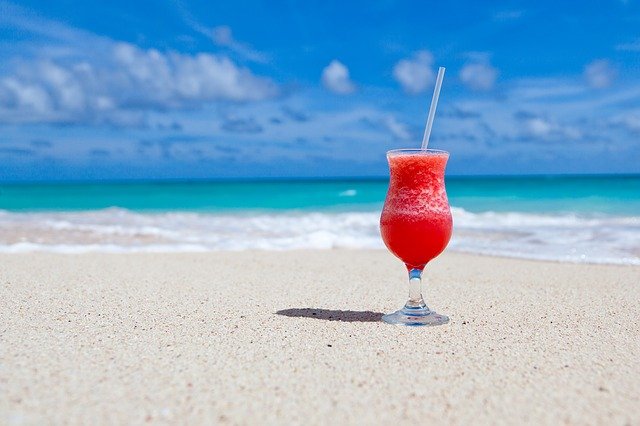 Our Beautiful Boracay add-on will see you end your Philippines holiday with a guaranteed tan as you spend the last of your days sipping cocktails or taking part in the many water sports the island has to offer. If you really want to splash out, Boracay is home to some world-renowned hotels such as the Crimson Resort and Spa and Movenpick Resort, all with their own private beach and offering the full VIP experience.
Let our travel experience managers do all the leg work for you to plan your dream trip. You're out of office, and we're only a click away.
Cebu – City or beach, Cebu has it all!
Looking to make the most of your final days in the southern region? Get ready to be spoilt for choice. Whether you want to eat your way through the city sampling the world-famous Lechon (spit-roasted pig), or experience the sardine run in Moalboal we have something to fit all energy levels, budgets and tastes.
A trip to Moalboal takes around 3 hours from the city where you can spend the day island hopping enjoying the world-famous sardine run and swim with turtles. Turtle spotting is guaranteed just a few meters from the beach, with a rich coral reef, and meadows of sea grass covered with starfish this makes the perfect feeding ground for green sea turtles.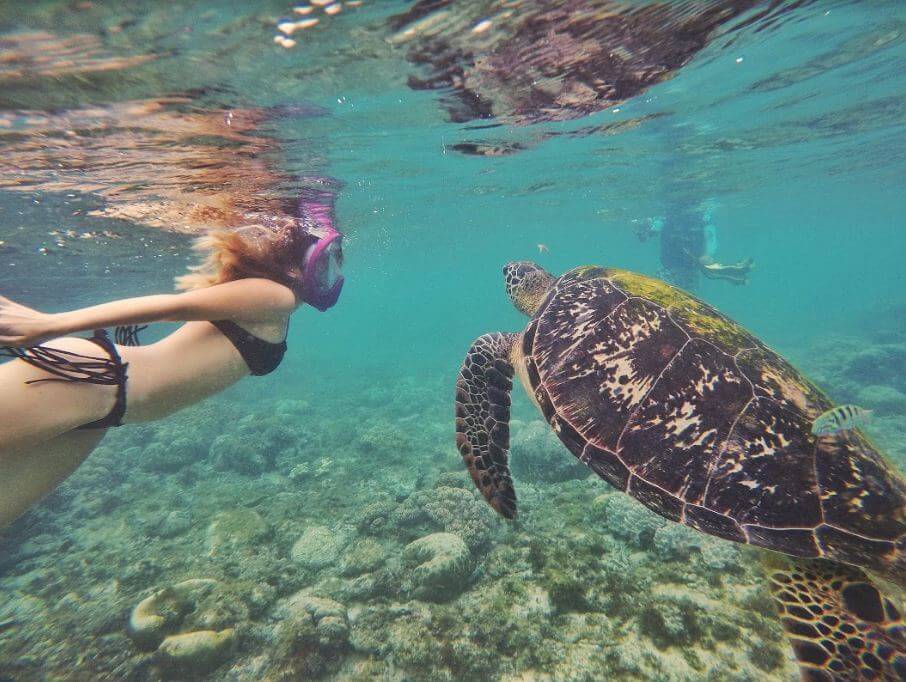 With Cebu being home to the second biggest international airport in the Philippines this maybe the perfect place to end your Philippines holiday offering a taste of the city whilst only being a stones throw away from the beach.
Check out our 'Ultimate guide to food in the Philippines' for the best eats in Cebu
Manila – Explore the capital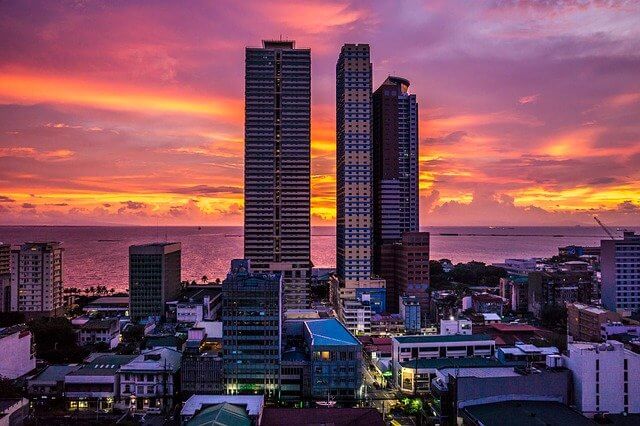 Wrapping up the list with the most common departure city Manila, there is still plenty to do. With your flight home just over the horizon, why not stretch your legs with a walk round the countries business capital enjoying up-market shops, bars and restaurants, or take a bamboo bike tour, visit a historic site or go out with a bang at a VIP pool party.
With so much to see in the busy capital, it's all about prioritising your favourites and our handy guide to 'The best nightlife in the Philippines' may be just what you need to decide. If you've been lucky enough to be with us on a group tour, although your leader won't be with you anymore, you can be sure that your DYT fam is never far away. We can be there to help plan your last few days right up to you stepping on that plane home.
If all this has got you dreaming of free time, get in touch with our awesome team and let us know exactly where, when and how you want to travel. Booking extra stays before or after any of our trips is easy and with over 7,000 islands there's so much to do and see that we honestly have trouble nailing it down, but we like to think we got it covered.
Whatever way you choose to spend those precious last few days make sure it's your dream, your way, it's time to Do You.
Want to read more content like this?
Sign up to receive our free Philippines Travel Guides and tour updates to get a local insight into this amazing destination before you visit!