Your packing list will depend on your destination, the length of time you plan to be away, the weather, and what adventures you have planned throughout. I'm here to give you some tips on what to pack if you're planning to visit The Philippines during the spring or summer season this year.

The first big decision is the bag itself; I'd always recommend a backpack over a suitcase for any backpacking or adventure tour, these are much easier to move around on uneven ground and when getting from place to place.

So, if you are looking at backpacks, the biggest decider here is carry on or checked baggage. Joining a group tour? It might be worth checking what luggage allowance is included. Do You Travel includes a 20kg checked baggage allowance for all its travellers so you're ok bringing a decent sized bag on tour! If you plan to travel independently after your tour the huge advantage of having a small bag is that you won't be paying for a checked bag on the small domestic flights throughout Asia and this will force you to pack light!

A good example of a backpack that is carry on dimensions is the Osprey Farpoint 40, I've personally used this bag for the sole purpose of keeping costs down not paying for checked baggage when I'm off tour (I'm a tour guide and I like to be on the move constantly). So I guess it comes down very much to personal preference, I am that person that will buy everyone shots all night but refuses to pay an extra $20 for checked luggage, go figure.

Obviously, the huge downside to travelling with only carry-on baggage is liquids. This can be ok through some domestic airports but its really not worth taking the chance, and I always advise people joining our Philippines tours to pre-purchase sunscreen and mosquito repellent this can be expensive as most of these are imported, plus there's always the supply to demand price increase in touristy areas too.

As tempting as it is to just keep adding more things, getting a smaller bag will help with this and force you to pack light. It's useful then to repacking asking yourself am I really going to use this? We've all done this before, if you've ever cleaned your bedroom you've been there, hoarding treasures from 2002 'you might need it one day' is very similar to taking the kitchen sink on holiday.

Four Top Tips for packing light

Bring versatile things not something that is exclusively for one time use, or alternatively try to find a cheap alternative you may be able to purchase throughout your travels. If you are joining a group tour, take advantage of social media and chat to your new buddies in the pre-tour groups and see if someone else is bringing the same thing.
Pack the "must-haves" not the "I'd like to haves", packing a week's worth of clothes is more than enough as there is always a chance to do laundry. Try to pick out some clothes that'll match easily with anything. Although backpacking seems to have a whole sense of style in itself, the less it matches the better it looks, well I at least I like to tell myself that…
Two to three pairs of shoes is plenty, flip flops, shoes that are comfortable to walk in and a pair to go out in tick all the boxes. If you're planning on doing any castaway, island glamping experiences or liveaboard boats you'll find you go days without anything on your feet but sand.
Replacing large liquids like shampoo and conditioner with more eco-friendly options like shampoo bars are a great idea these can be used for up to 3 months, they are lighter, reduce plastic waste and do not count as liquid in your carry on baggage, win-win.
Don't forget though this is massively down to personal preference so if you're a 'pack enough underwear that you could wet yourself 3 times a day for 2 weeks' kinda person then don't let people pressure you into travelling light and making your trip stressful. But if you're a 'who needs underwear I'll be in swimwear the whole time kind of individual' then go for it!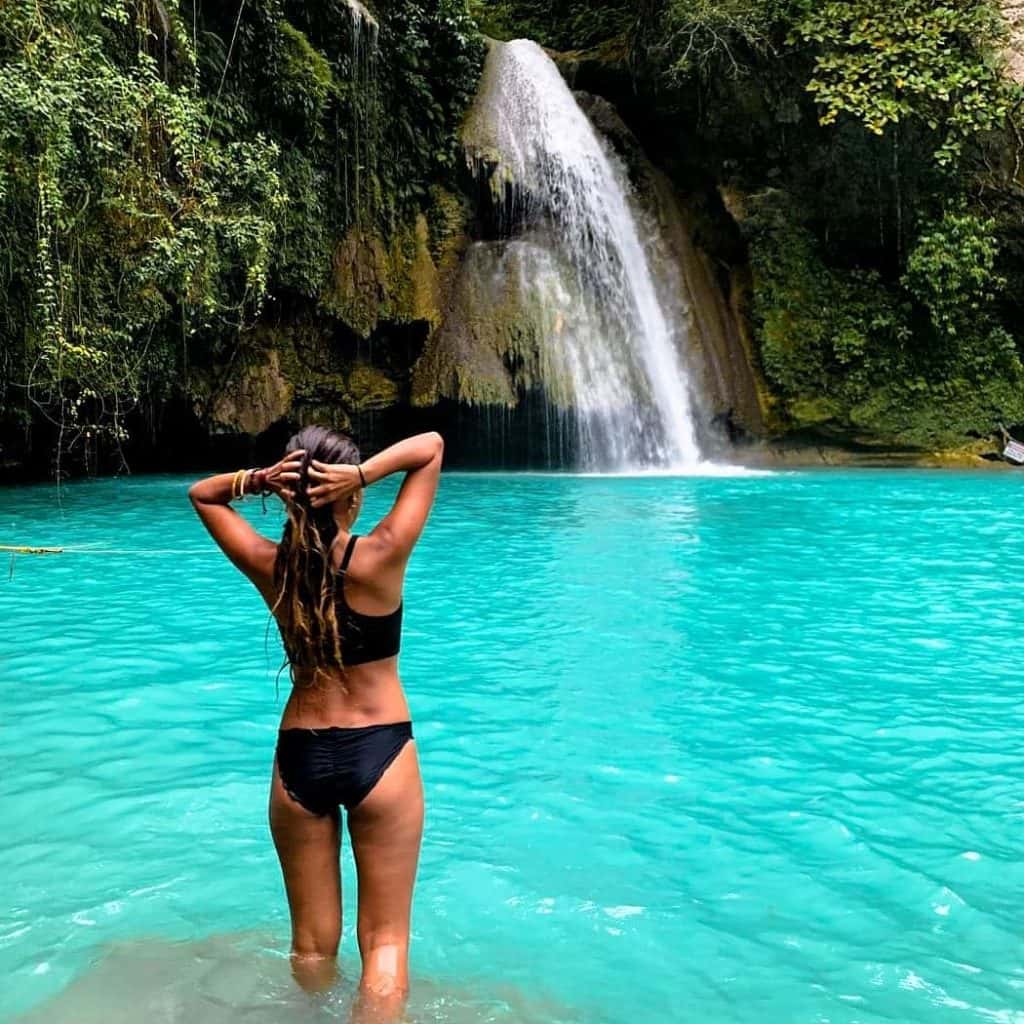 Most importantly remember to have fun, and when heading home if you do want to leave anything behind, donating clothes to local families is always appreciated. If you are planning to visit the Philippines anytime soon, you'll see just how hard they work to not throw anything away so let's do what we can to support this.

Wanting more info on Philippines travel? Hit us up on social media!