The Philippines is truly a magical country with bustling cities, over 7600 islands and, because of its proximity to the equator, the weather is perfect for lying on the beach and topping up a tan!
We've gathered together a list of what we think are the best places to visit while you're on your travels in the Philippines. You can see these places we've chosen in our list on any of our Philippines tour packages, or you can book a custom itinerary to create your own dream Filipino adventure!
You have to visit Manila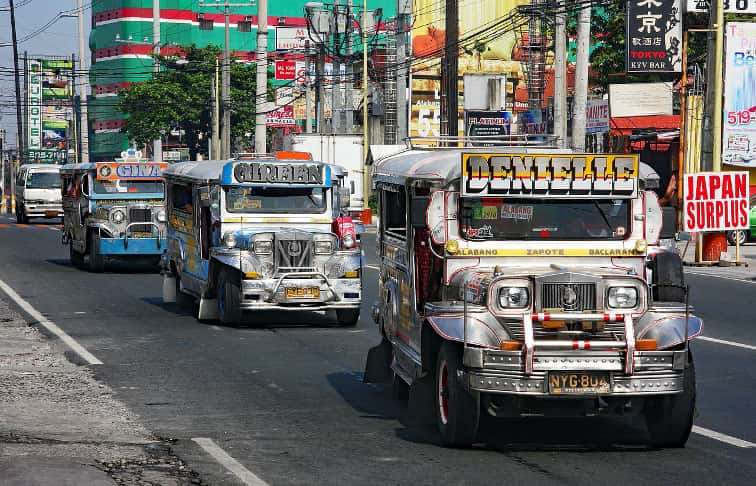 No list would be complete without the capital city of the country with all it has to offer any traveller. It is a vibrant city which never stops! You can experience the city from one of its famous jeepneys – the most popular means of public transportation.
There are lots of things to see and do in Manila, like a stroll through Rizal Park, visit the iconic Fort Santiago or San Augustine church, or learn about the country's history in the National Museum of the Philippines.
You can also take an evening walk along the Manila Baywalk which is a seaside boardwalk which provides a great backdrop for a relaxing or romantic walk as the sun sets creating an impressive colour palette in the sky. You should also check out the market at Quiapo Church where you can buy delicious local fruits and handcrafted gifts to take home for your family and friends.
All of our tours start in Manila, and there will be time to explore and see the best sides of the city before you move onto your Filipino island adventure…
Visiting Boracay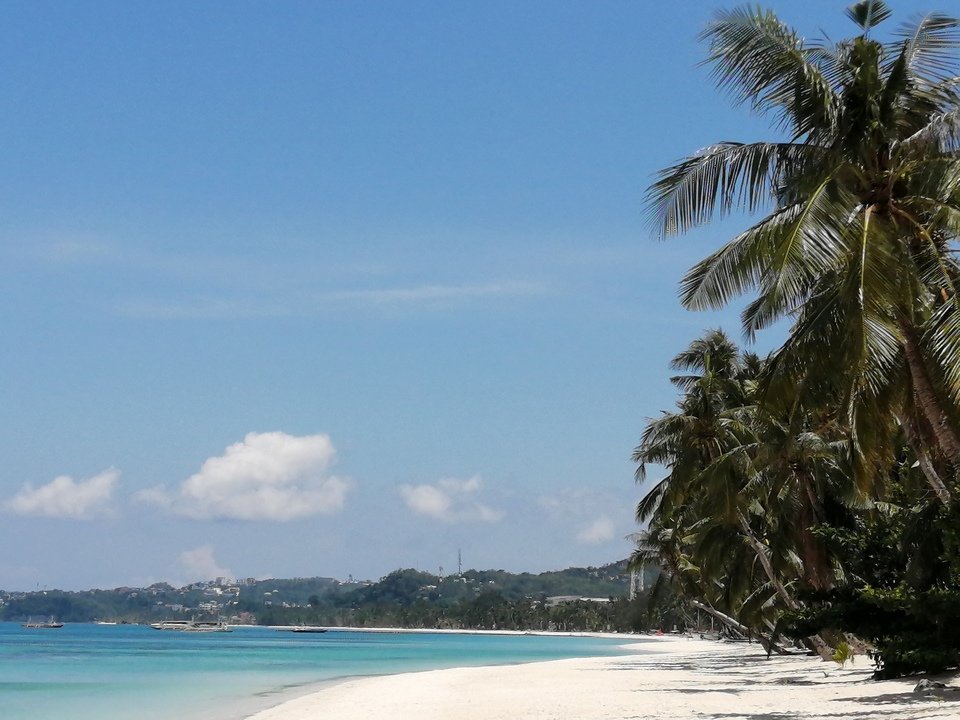 From the capital city of the country to the country's most popular island holiday spot, it's not hard to see why we've chosen Boracay as our number two place to visit. With its 12 stunning beaches, the island is perfect for those who love to feel the sand between their toes, relaxing next to crystal clear blue waters and hearing the crashing of the waves while topping up their tan.
White Beach and Yapak Beach (also known as Puka Shell Beach) are both beautiful and have lots to offer any traveller, whether you want to relax or indulge in some watersports with the island as a phenomenal backdrop. Boracay is very tourist-friendly due to its popularity, which means there are plenty of options for accommodation so you are spoiled for choice.
If you love gorgeous scenery and fancy a short hike, then you can climb Mount Luho. Here, you'll find fantastic panoramic views of the island. Don't worry, though, while it is named "Mount" Luho, it is only 100 metres above sea level, so it won't be a difficult climb.
On our 13 day Philippines Explorer with Boracay Island itinerary you can explore this wonderful island and experience all of its charm. Also, if beaches are what appeals to you then why not check out our blog on the best beaches in the Philippines!
Visiting Puerto Princesa, Palawan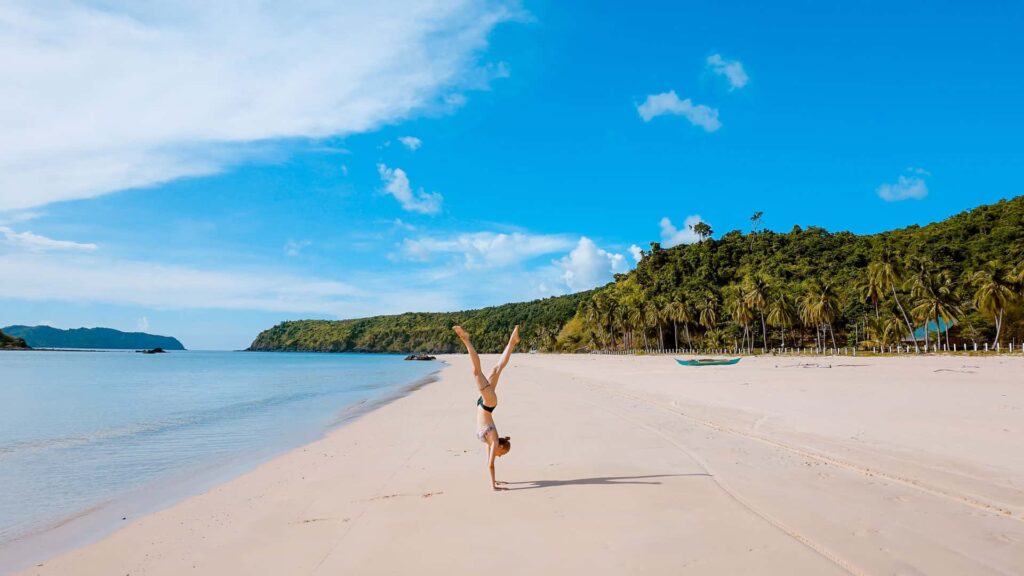 Puerto Princesa is a coastal city located on Palawan Island and it is definitely one of our favourite places to visit in the Philippines. With Puerto Princesa Subterranean River National Park, rock islands, diverse wildlife, limestone caves and much more, it is the perfect place to witness true Filipino island life. There are also many barangays (villages) on the island to explore and see how the locals live.
The National park is certainly something to behold, as there is a five-mile-long underground river that is a must-see. Located on the west side of Palawan Island in the Saint Paul Mountain Range. It was listed as a UNESCO world heritage site in 1999, and was voted as one of the New7Wonders of Nature in 2012.
There are lots of activities to do here including caving and ziplining at Ugong Rock which is just over an hour drive away. You will not be stuck for things to do at Puerto Princesa, and you can visit the city and Palawan island on our Philippines Palawan Islands Discovery 11-day tour.
Visiting Cebu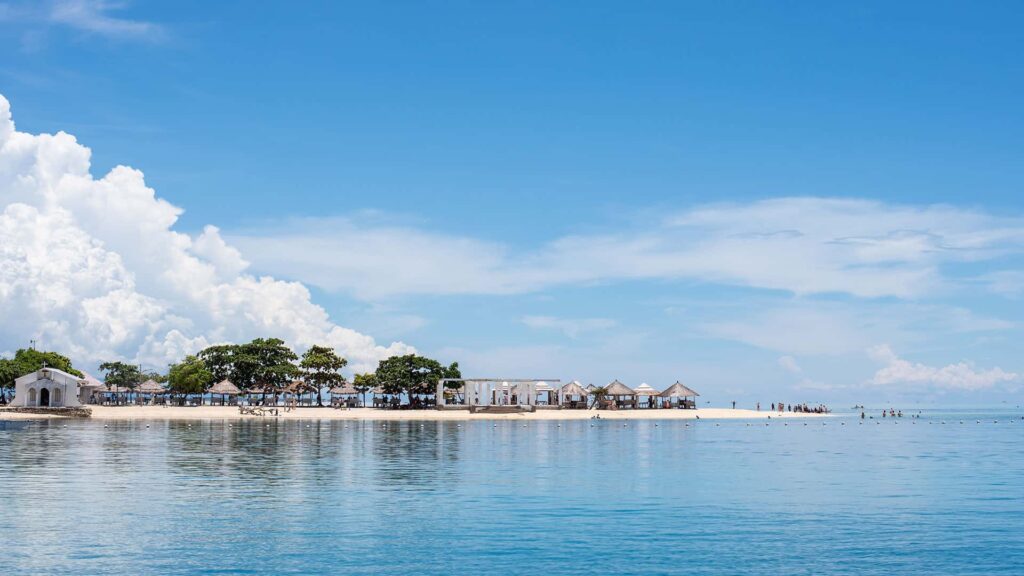 Cebu island is one of the most serene and scenic places in the whole of the Philippines, making it popular with both photographers and divers.
The island is said to have some of the best diving and snorkelling not only in the Philippines but maybe in the whole world! See stunning protected coral reefs and swim amongst the fish at the marine sanctuary — you can even feed them! Like the underground river in Puerto Princesa Subterranean River National Park, the Cebu sardine run is definitely something to not miss out on: it is a fantastic sight that you might not experience again anywhere in the world.
The sea caves of Cebu are definitely worth a look and are perfect for taking great photos. Sudlon National Park, about an hour's drive outside of Cebu City, is a stunning park to get your walking shoes on and explore with plenty of photo opportunities along the way.
Choose to embark on our 11 Days Ultimate Manila and Cebu tour, if this sounds like the perfect place for you and your holiday dreams.
Visiting Coron Island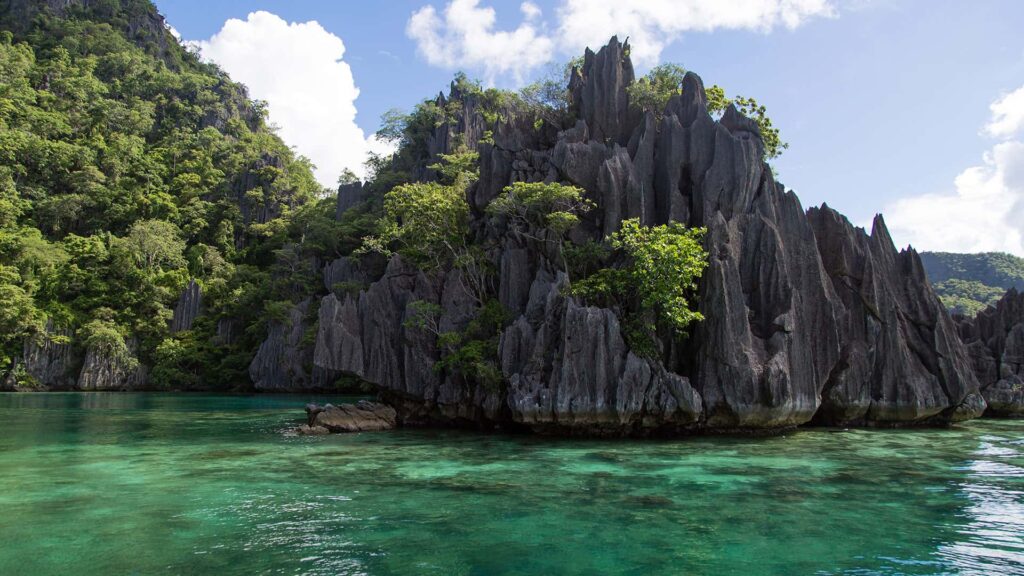 Coron Island is another well-renowned tropical diving destination. A paradise with crystal blue waters, it is perfectly suited for snorkelling and diving. Located at the north of Palawan Island, the island is surrounded by many shipwrecks, adding to the intrigue for divers.
There are shipwrecks to be explored by any level of diver as the wrecks range in depth from just 3m down to 42m, and some are so large that you won't be able to complete them on just one trip!
Indulge in your underwater fantasies in Coron Island on our 13 Day Philippines Explorer tour.
Whatever you're looking for from your next holiday, there is lots to choose from, and Do You Travel can help you build your dream holiday in the Philippines. Whether you choose one of our Philippines holiday packages, or create your own custom Philippines itinerary, we will ensure you have the best holiday possible!
Wanna know about the best places to eat traditional Filipino food in the Philippines? Check out our blog all about the Food in the Philippines!