Travel with confidence
2020 has been… weird! While we have all been doing what we can to make lemonade out of the lemons we have been given by working on our beach bods, learning to cook, maybe even learning a new language, there is only so much more of this we can all take! We are ready to get back out into the world!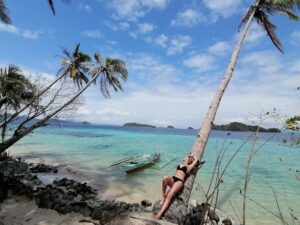 Being a travel company, you would think that things have been pretty quiet at the Do You Travel headquarters, but it's been quite the opposite! We have been squirrelling away for the last few months, making the most of the time, working on our commitment to exploring the Philippines with you as soon and as safely as we possibly can.
With the world slowly starting to open up again and as we all get used to this "new normal" of ours, you can rest assured, that as we start running our trips again, we will do so cautiously. We will only start running tours again once the virus is firmly under control in the Philippines, and we can be sure that we can give you the full Philippines experience. We take our commitment of showing you the best of the Philippines very seriously and will never run a tour that we know is not going to be as amazing or better than our "pre-covid" tours.
Luckily, being a smaller independent operator specialising in small group and independent tours of the Philippines, we are already pretty "covid safe". Our small groups (6-12) allow for easy social distancing, and we spend most of our time on tour exploring and staying at secluded beaches and islands, so no need to worry about being in crowded, busy cities with thousands of people around!